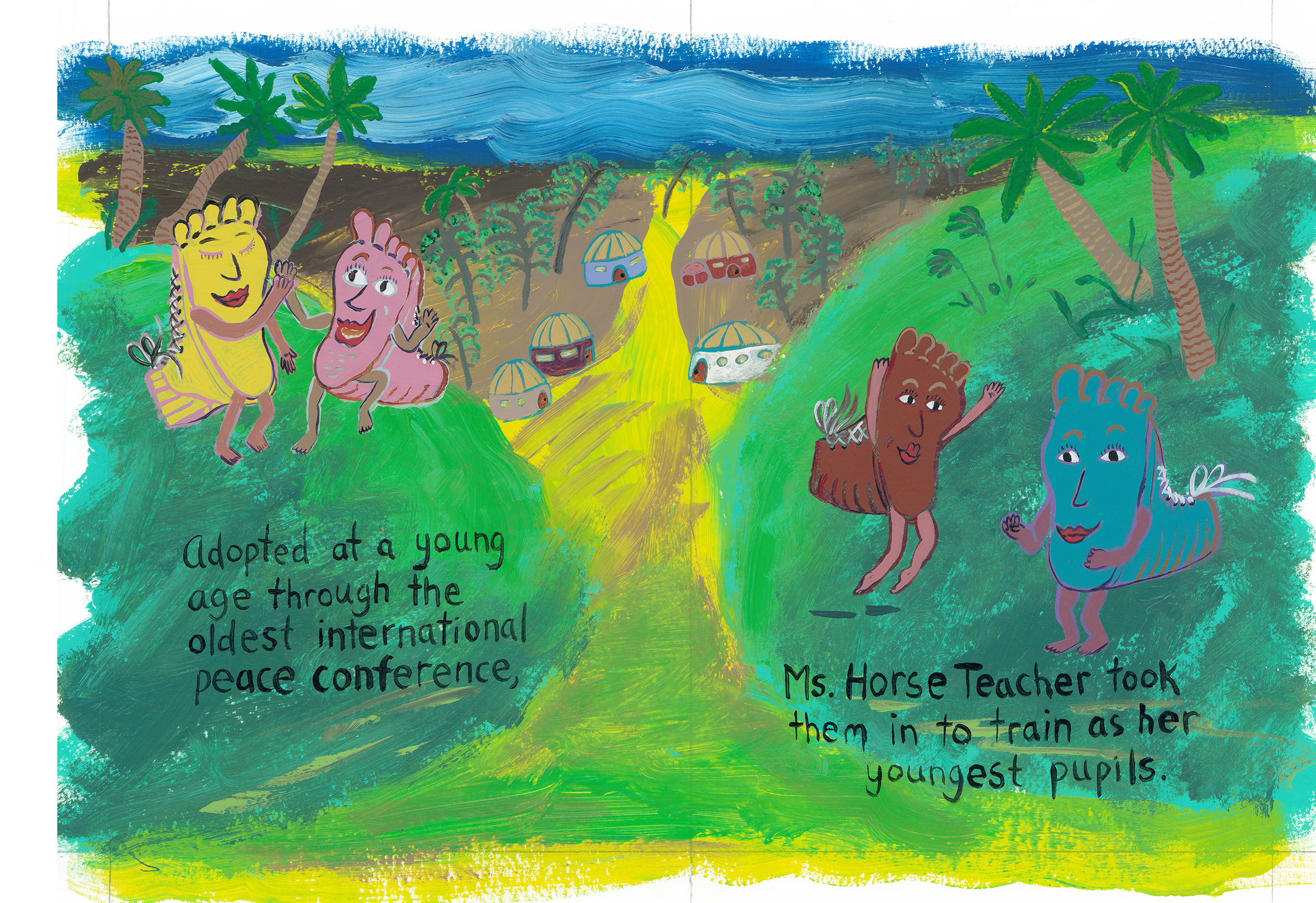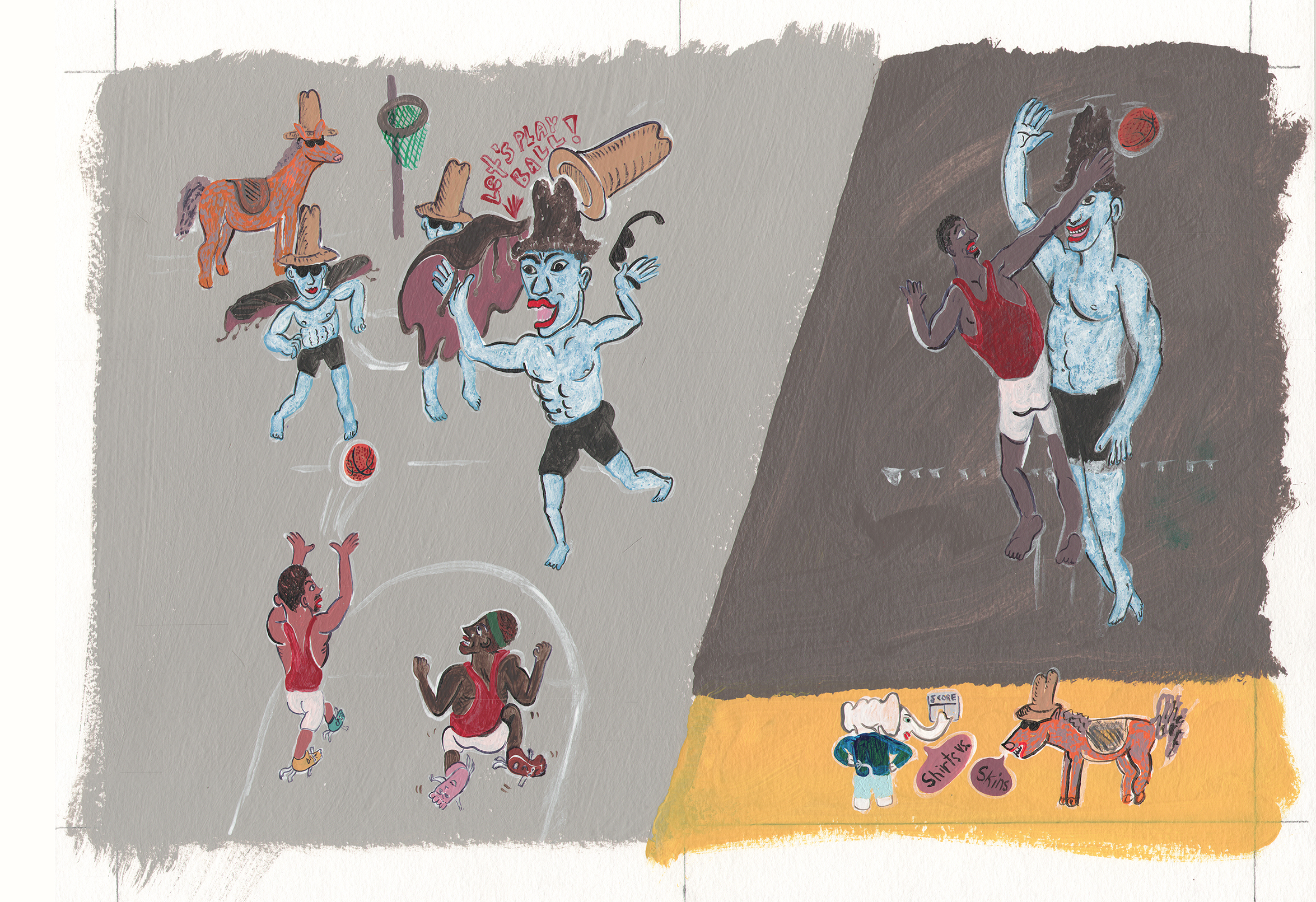 Tom Franco | The Four Shoe Face Brothers
Published through JNFA Projects, "The Four Shoe Face Brothers" is a whimsical, surreal story of four shoe-faced brothers seeking to learn the ways of their natural world. Along the way there is the quest for inner-peace, survival in the jungle, and a high-stakes basketball game. Written and illustrated by Tom Franco, each copy of this book is hand-bound, features a hand-painted cover, and is signed by the artist.
Two sizes available: 12x17 in. ($1,100); 8x11 in. ($600). Contact JNFA for ordering info.
Michael Goro "Havana" Poster
Created for his newest exhibition, "The Havana Series"
6.25 x 10.5 in. $15
Exhibition catalogs & artist monographs
View and order selected books in the JNFA Bookstore on Blurb.
For all others contact gallery for pricing.
ellsworth snyder | New Music CD and original artwork limited edition
"In September 1950, when I entered the Cincinnati Conservatory as a freshman piano major, I thought Rachmaninov and Debussy were contemporary composer! I was lucky to meet the composer and musicologist Charles Hamm. He immediately opened a new world for me by playing a recording of the Webern "Variations." Henceforth, my musical life would never be the same."
- ellsworth synder, 2001
JNFA Projects is honored to present "ellsworth snyder: 20th century music," a uniquely presented cd featuring the music from contemporary and classic masters including Arnold Scoenberg, Charles Ives, Erik Satie, and more, played live in concert by snyder. This CD is presented in a handmade box, enclosed with an original drawing by snyder that is removable to reveal an autograph of the artist's famous 'e' moniker. ellsworth snyder was an American abstract painter, professional pianist, conductor, and scholar. He was known as a champion of avant-garde art and music and is associated with composer John Cage and the Fluxus art movement. He died in 2005.
For pricing and ordering info, contact JNFA.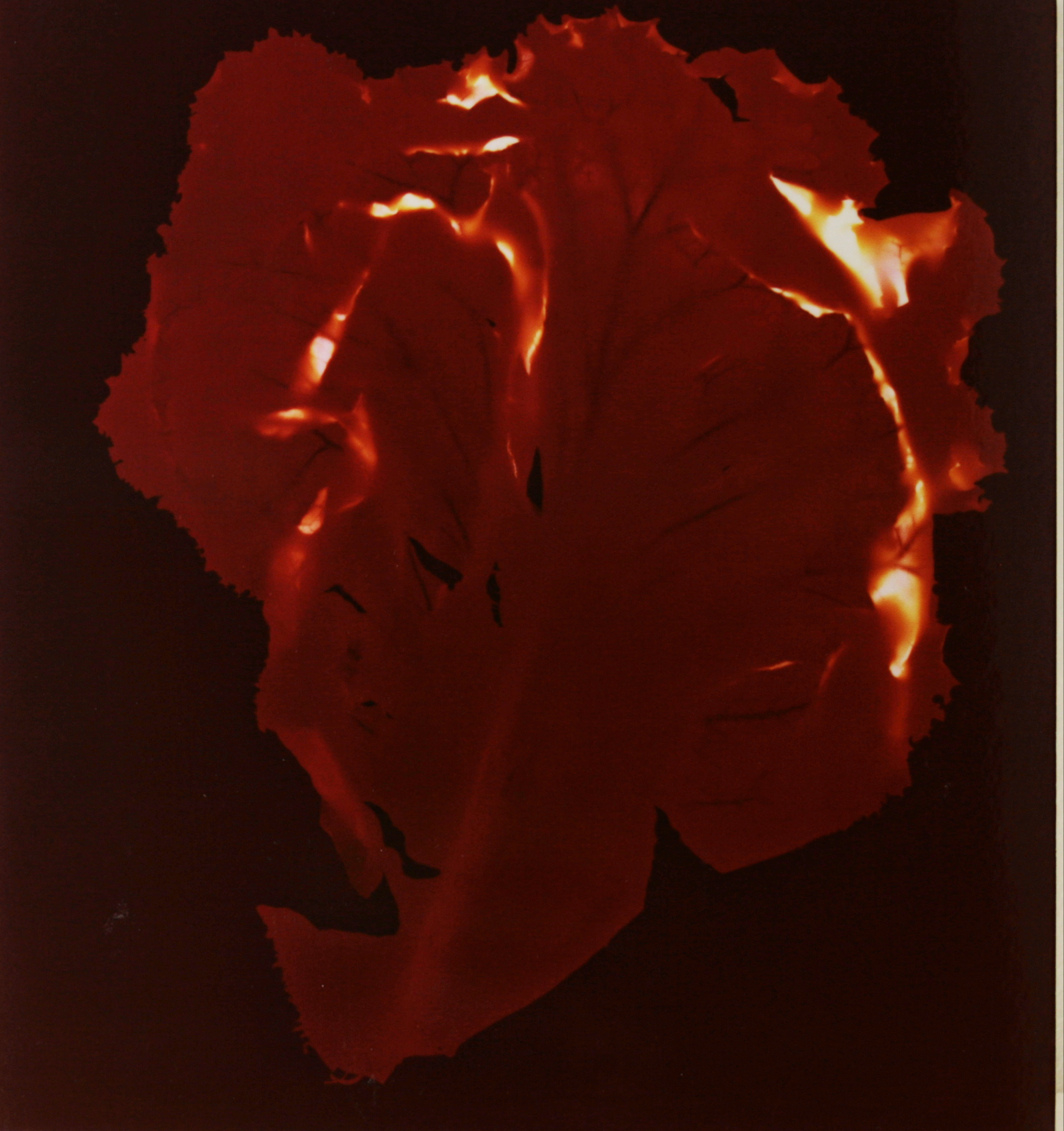 Heliograms | Vivian van Blerk
"Heliograms" is a series of works by South African artist Vivian van Blerk. It's name is taken from the process of printing directly on to photographic paper using sunlight as the light source. It begins with this very early photographic process which allows him to preserve more of the purity of the individual element. That image is then intensified and the color is manipulated digitally. Every single heliogram can be printed in any color combination. For pricing and ordering info of any of the "Heliograms," contact JNFA.
Born in Cape Town, South Africa in 1971, Vivian van Blerk has lived and worked in Paris since 1997. His work is in the permanent collection of the South African National Museum, LUMA museum in Chicago, and the Cite des Arts in Paris. By inventing fictions that unfold in parallel worlds close to our own, his photography exploits our tendency to read photographs as truthful documents. To make these photographs Vivian employs many medias. Sometimes he arranges found objects before the camera while for other images he will entirely construct, sculpt, model, and paint a scene and its actors. He also collages and montages imagery in the studio and darkroom, often retouching negatives and using alternative printing techniques to make strange his photographic universe.
Click here to view more works by Vivian van Blerk.